3 methods to increase your distribution sales with field agents and SFA software
It is more and more difficult to meet your sales target when you are distributing with field agents. Competition is growing, the target of the producers is growing, the number of sales agents may not be enough, and unfortunately the shelf space does not get bigger with the passage of time.
And yet, the question always arises: "How do I increase my sales?" It's time to stop for a moment from what you are doing and take a moment to think of some creative approaches to increase your sales, starting from the alternatives below.
We will analyze together 3 ways to increase your sales and how they apply to distribution companies:
Increase the order value per customer

(how much retailers spend when they order the products you deliver)

Increase customer sales frequency

(how often customers buy from you)

Increase the number of customers who buy from you
Let's see in detail what each method can be used.
Increase order value per customer
The most useful indicator to measure how much customers spend when buying from you is the average sales per order / delivery.
Customers tend to buy products that worth the same amount each week because they have a well-established routine they keep close to holiness. Of course, there are exceptions when it's the holiday season, but if we exclude such exceptional events, then we can see in our sales reports that customers typically buy about the same amount each week.
One of the most effective ways to increase sales isto increase the average order value using the Up-sell method.
Up-sell is a sales technique by which the seller / sales person suggests the customer to replace the product he is preparing to order with one of the same range but which is more expensive. The distributor's recommendation can be based on various reasons such as: a known brand for the more expensive product, better reliability and higher warranty, a promotion or a discount on it, or simply the new product is selling better.
Also in the Up-sell category will fit actions that would increase the value of orders with promotions. For example, by implementing HERMES SFA, agents can apply discounts and promotions to retailers to encourage them to buy more of the same products that are already in the order.
The other important method that distribution agents should use is Cross-Sell.In this case, the agent will offer the customer additional products that are usually complementary to the other products in the order.
The Cross-Selling method, which brings good results in sales growth for distributors, is certainly familiar to you because it is used successfully in online stores such as Amazon or eMag. The salesperson may use a phrase in the customer's conversation such as: Customers who have purchased "Product A" have also bought "Product B".
This is an effective way to persuade the customer to buy more because he uses two strong principles to influence purchasing decisions: the principle of social proof (other retailers) and the principle of similarity (retailers like you), which tells him that many other similar customers have purchased the products proposed by the agent, which means that they are good products that are demanded by final consumers.
The HERMES SFA Mixed Promotions module is particularly effective in helping you to increase the average order value through multiple flexible ways in order to develop personalized promotions for your customers while using both Up-sell and Cross-Sell techniques.
The images below illustrate some of the variations of promotions integrated in the HERMES application that help you increase your sales. The following images are some examples of possible promotional packages you can use.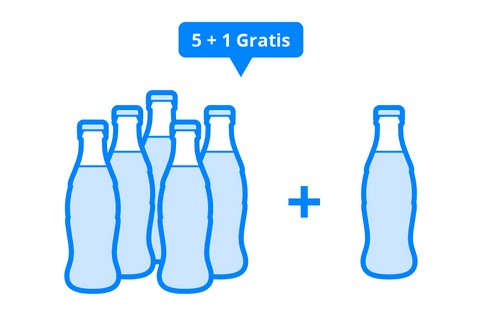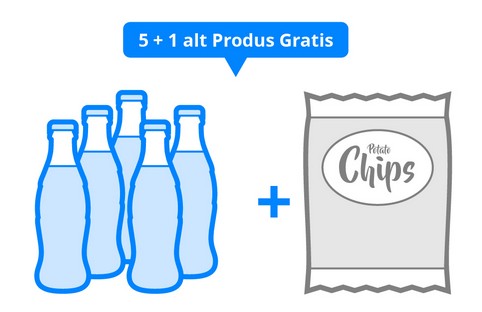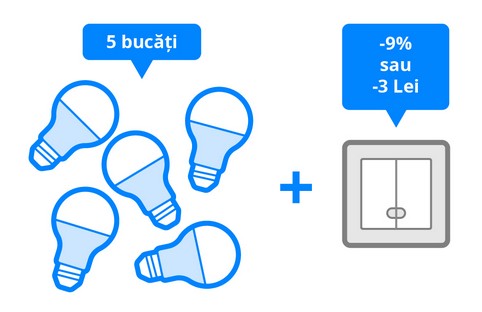 And if you need more complex promotional campaigns then you can use promotions on product sets. They use different additional conditions to help you get higher sales because the retailer will have to meet them if they want to get different bonuses from you. Here are some examples of how these complex promotions apply.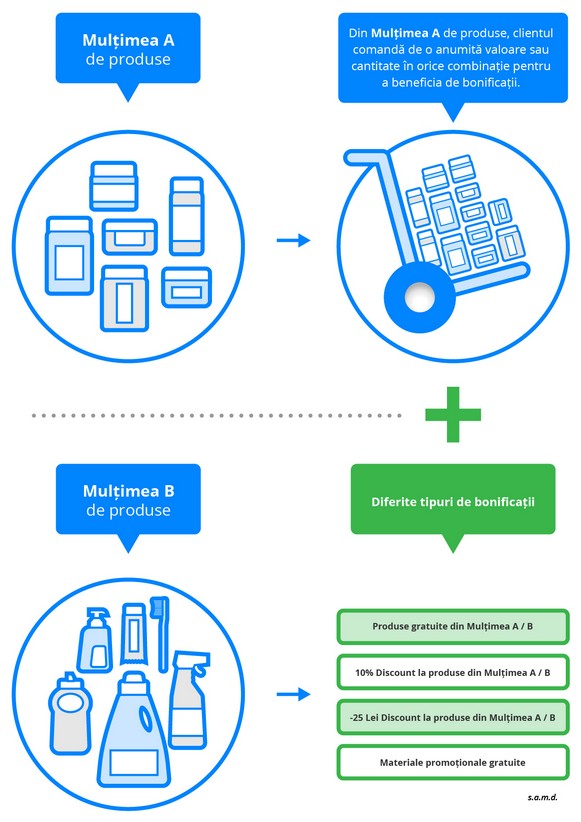 And an example of promotion that contains additional conditions: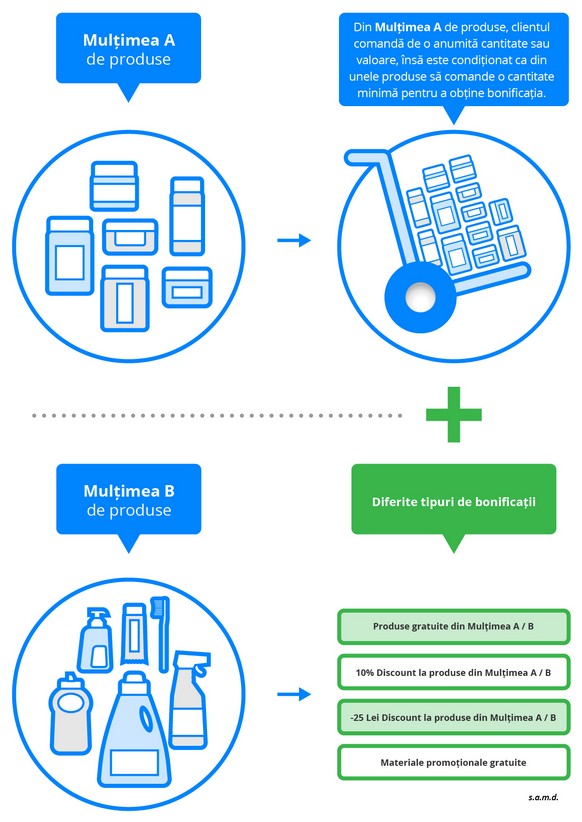 By using the HERMES Multimedia Presentations module,the field sales agent can educate the customer and show him different presentations, product specifications, videos so he can increase his chances of selling newer products and increasing the value of the order.
However, you need to keep in mind that your current customers are your best partners. They know you, they like you (otherwise they would not do business with you) and they trust you. They are therefore more likely to buy more from you if you suggest them to buy products that help them grow their business. That is why it is very important to recommend products that you can sell and are really suitable for your clients.
Increase customer sales frequency
Another factor that has a significant impact on sales is how often customers buy from you. A distributor typically delivers once a week to a smaller customer / retailer and several times a week for a larger retailer.
There is also a certain routine that repeats itself every week. For example, the customer orders on Tuesday and is then delivered on Thursday. And this routine is repeated over and over again every week.
If you want to know when and how often each customer purchases from you, you can easily get this information from the reports that HERMES SFA gives you..
To increase the frequency with which you sell to customers, you need to look for new ways to give your customers additional opportunities to buy from you.
For example, you can use e-mail marketing to announce new products, special offers, discounts, stock clearance, etc. Customers will not buy if they do not know they have the opportunity to get some good products at good prices, so it's good to receive such information as often as possible.
E-mail marketing is very useful when you have many products in your portfolio and the number of agents is inadequate and / or do not have the time to hang out to talk too much with customers to show them the whole range of products.
You can use e-mail marketing even to send customers a customized offer for their birthday or anniversary. Everyone likes a birthday present, especially if it is a good offer.
Give them more channels to your customers so you can discover and buy your products. An example would be the development of an online site / portal containing descriptions and attractive pictures of the products.
Think this way. A sales agent of a wholesaler is responsible for selling tens and hundreds of different SKUs. It is virtually impossible in a 15-30 minute meeting to be able to promote many of your products and at the same time take an order from the customer.
What if you gave the retailer the opportunity to search through your entire product portfolio from a single place, under his own terms, when he has time and pleasure? There might be a good chance to discover new products he would like to sell in his store, and when his sales representative comes to him he will ask for them on his own initiative.
Increase customer sales frequency
The typical approach to this distribution sales growth method is to increase the number of clients in your portfolio by identifying market customers that are not currently buying from you, followed by activating / persuading them to do business with you.
Through HERMES SFA Targets module, your sales agents can have, in addition to regular sales targets, other targets regarding order value, quantity, numeric sales or numeric distribution for products that give you the best profit margin together with targets such as discovery and / or activation of new customers that buy your products.
You can use in a creative and flexible way the HERMES Targets module for the sales of the distribution agents:
As a "hunting" tool for new prospects, your field representatives will aim to expand their client portfolio and create new customers directly into the HERMES sales mobile app, then "activate" them by taking over an order.
The list of potential customers is already entered into Hermes BackOffice, and then distributed to each agent. Afterwards, they have the objective to "activate" those potential customers by taking an order.
: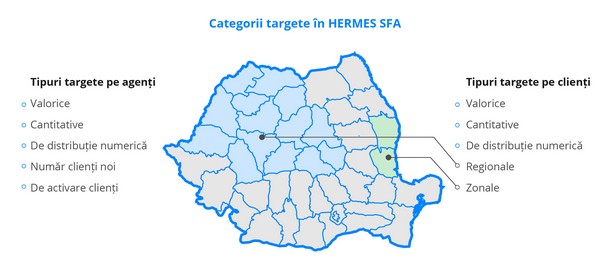 As a distributor, you can make a list of potential customers that you want to bring to your portfolio and use "buy / not buy" reports to track their situation.
Another alternative to increase your number of customers is to diversify your portfolio of products that you distribute. For example, if you have just distributed beer, you can start distributing alcoholic beverages, non-alcoholic beverages such as juices and water, snacks or even cosmetics, or anything else you think might be right for you.
With this portfolio expansion you can reach other customers who may not sell beer but sell snacks and non-alcoholic beverages. And from here on, new distribution opportunities can be developed nicely for other products in your portfolio. You surely got the idea.
Or, why not, you can even start distributing products in the HORECA sector if you are not already doing this and the products in your portfolio are suitable for this industry.
Well, there would still be a variation, let's say a little bit more radical, that you can get more new customers. If you have the opportunity and financial availability, you could even think of buying another distribution company distributing products in the same range as you or an adjacent field. Following the integration of the other distributor's business, you will have instant access to a new market where you can start selling.
However, if you want to get quick results, the easiest way to increase your sales involves the creative use of Targets and Promotions modules such as those integrated in HERMES SFA.
Learn more details about the HERMES SFA modules that help you field agents sale more and more.
Transart Solutions
I want to be contacted
Talk to you soon